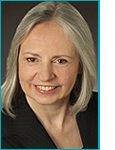 Fran Dubrowski, Director and Co-Founder, has spent over 40 years as an environmental lawyer and educator developing and implementing strategies for sustainability. She has directed pioneering clean air, clean water, energy, and environmental justice projects. Her career has entailed litigating before federal and state courts – including the United States Supreme Court, testifying frequently before Congress, drafting legislation, and serving on national policy task forces.
She has taught environmental law and policy at both Georgetown University Law School and, currently, at the University of Maryland School of Public Policy as well as to American and foreign government officials, bar associations, and community organizations. Fran is respected for her ability to understand complex scientific evidence and distill and communicate its essence to the public.
As both a lawyer and educator, Fran has a thorough understanding of, and passion for, civic education. Her deep experience, combined with her conviction that art has the unique capacity to engage and inspire us to action, makes Fran a powerful advocate for Honoring The Future.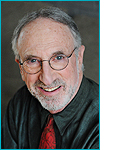 Peter Handler, Arts Advisor and Co-Founder, is an accomplished artist who has exhibited his furniture at numerous prestigious craft shows, including The Smithsonian Craft Show, where he won "best in show."  He is currently creating a series of sculptural pieces collectively titled "The Canaries in the Coal Mine," drawing attention to the places and wildlife endangered as climate change alters our world.
Peter considers climate change the most serious issue facing humans today. He urged us to name this project "Honoring the Future" out of concern for the impact unchecked climate change will have on his daughter and her generation.
Peter's art is his visual "voice," his outlet for melding his occupation with his social conscience, but Peter is also a passionate community builder.  He believes art, with its capacity to make an emotional connection, can be a powerful catalyst, inspiring us to unite to protect our earth, our children, and all living things.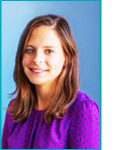 Sarah Buente, Marketing Advisor, has had a life-long commitment to environmental stewardship. From her toddler days decked out in "Save the Bay" tee-shirts to her college "study abroad" in Costa Rica's rainforest, she is drawn to places that exhibit earth's fragile beauty. She has advocated for sustainability in a variety of roles in the private and nonprofit sectors and while working for Congress.
A former professional in the theatre industry, Sarah recognizes the importance of the arts as a tool to catalyze change and is committed to supporting art that engages audiences in social activism.
As a Marketing professional, Sarah utilizes digital design and content marketing to promote social, economic and ecological sustainability for future generations.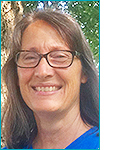 JoAnn Coates-Hunter, Nature Educator, is passionate about connecting children and adults to nature. She has spent 33 years teaching and learning with students, teachers, parents, and administrators of all ages – in elementary, middle, and high school classrooms and outdoors in forests and on rivers, mountains, and farms. JoAnn has taught English, history, ethics, and world religions; coached outdoor and environmental clubs; guided arts workshops; and led diversity and leadership programs. Drawing on experience as a teacher and former school administrator, she builds lively cross-curricula relationships with science, arts, math, social science, and world language departments. She holds a University of Pittsburgh B.S., a Master degree from Earlham College School of Religion, and a teaching certificate from Brown University.