Fashionistas take note: sustainable dressing is becoming increasingly easier as pioneering craft artists design ever more stunning styles from which to choose. The Smithsonian Craft2Wear Show (Oct. 5 – 7, 2017) at the National Building Museum, Washington D.C. highlights six such master craft artists. Collectively, their carbon-conscious creations can take you from the corporate boardroom to the avant-garde gallery opening in effortless elegance.
The artists' focus on sustainability begins with their choice of raw materials and extends through production. Some reclaim – and refashion – discarded materials. Janice Kissinger repurposes vintage saris: "Each five meters of silk has had one life already in India. I acquire them torn, stained and well-loved. To me, they carry a story and, as I work with each piece, I imagine the woman who wore it and the woman who will wear it in its new form."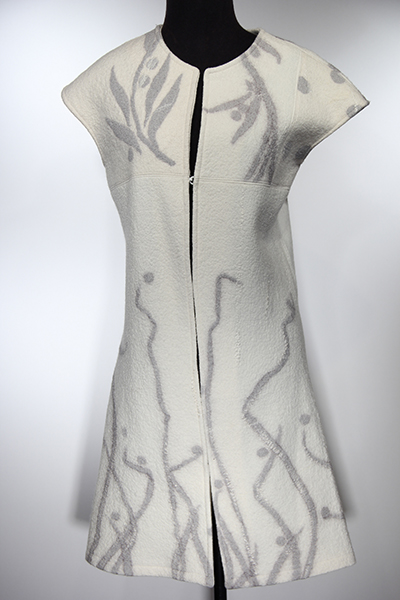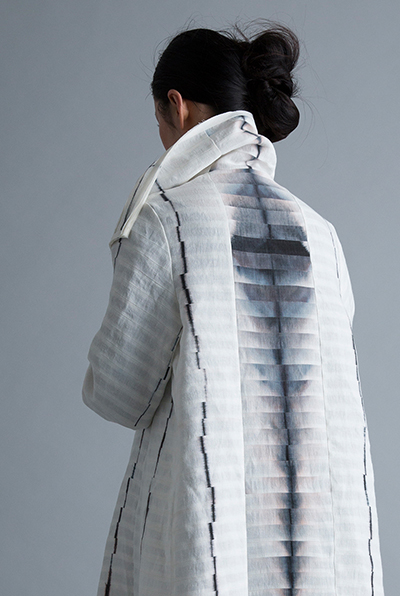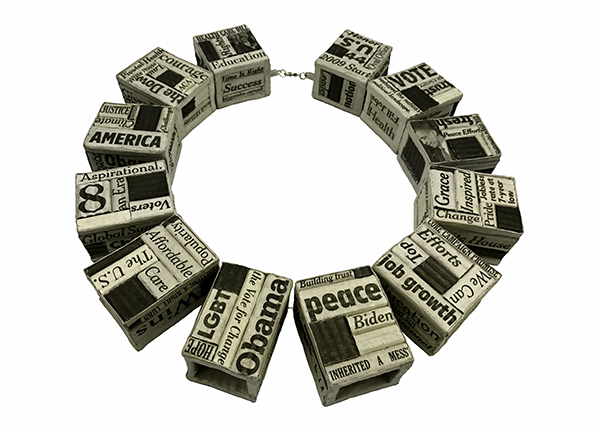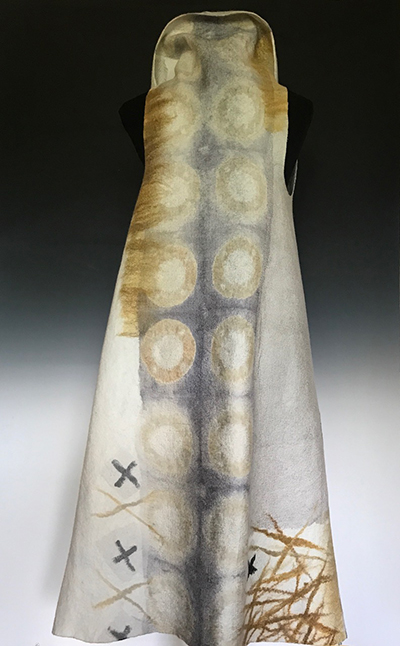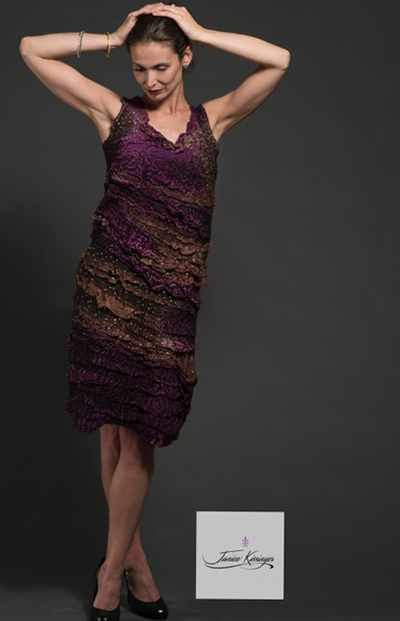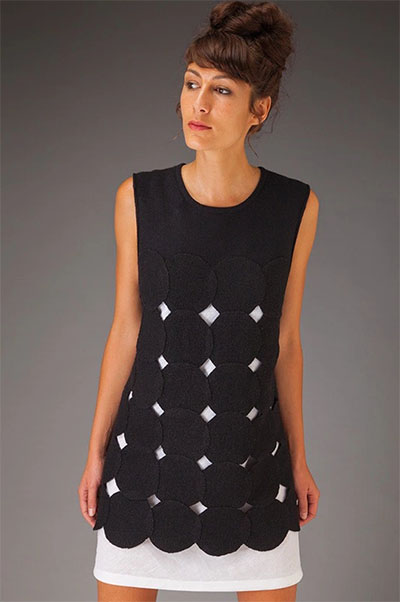 Heidi Paul redesigns reclaimed cashmere, merino, alpaca and silk. "The reason why the article of clothing was discarded," she explains, "becomes part of the design process – either by including it, working around it, or leaving it out all together. I rework each piece via addition and subtraction to create original, contemporary, one-of-a-kind wearables."
Holly Anne Mitchell makes sustainable jewelry, treating newspaper as a precious gem: "I love the color and many textural patterns. My goal is for people to see beauty in the common materials they often use and discard without a second thought. I truly believe the ordinary can be extraordinary."
Other artists shape garments from natural renewable materials (such as wool, silk, and linen), minimizing energy and water use and waste. Working in slow fashion, Amy Nguyen relies on age-old craft techniques: "I consciously source dyes, use low-water immersion techniques and use every scrap of fiber in zero-waste/pieced garments." Eva Camacho-Sanchez uses "100% natural and biodegradable materials, primarily wool and silk, which are locally sourced and colored with natural dyes – with an emphasis on low-impact creative processes, like reduced water consumption."
Annette Lynn Frye makes felt "by hand using scant amounts of energy from the grid. I use the waste from looms that produce silk for saris. The fabric I create is so labor intensive there is virtually no waste."
Kissinger adds: "The tools of my craft are old towels, recycled shopping bags and elbow grease. I use significantly less water by using a ph-balanced soap in order to eliminate excess rinsing and I rarely employ dyes. In addition, I recycle water throughout several stages of my process, which is atypical in the production of textiles." Both Kissinger and Nguyen further reduce their carbon footprint by working and living in the same space.
"We are proud to partner with the Smithsonian Women's Committee to showcase these artistic innovators," said Honoring the Future Director Fran Dubrowski.  "They inspire us to dress with planetary health in mind – and they offer creative, sophisticated ways to do so." To see more of their artwork, visit the show at the National Building Museum, 401 F St. N.W. (Judiciary Square metro station). Proceeds from the show support education, research and conservation grants to Smithsonian programs and museums.