"Community colleges educate the majority of our country's low-income, first-generation students," wrote LaGuardia Community College President Gail O. Mellow in the New York Times. "[But] community colleges need increased funding, and students need access to more flexible federal and state financial aid, enhanced paid internships and college work-study programs…. It's time to put public and private money where more and more students are educated, and remove the real, but surmountable, obstacles that stand between them and a degree."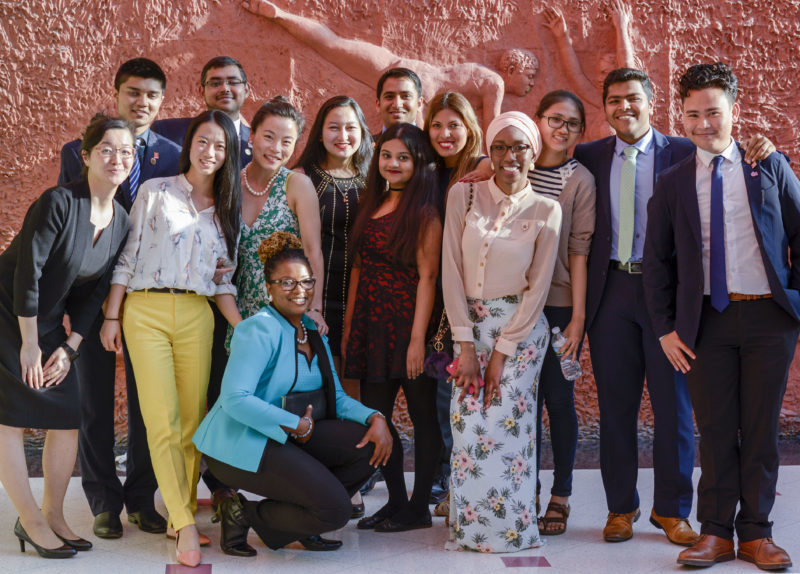 Dr. Mellow's appeal for support of community college students has not gone unanswered.
This fall, Honoring the Future partnered with LaGuardia Community College, part of The City University of New York (CUNY), to create a paid Honors Internship for a LaGuardia student. The internship offers both meaningful professional work experience and assistance withstanding the financial pressures of attending college.
The first intern, Nirmela Govinda, is studying for an Associate of Science (AS) degree in Environmental Science from LaGuardia; previously she earned a degree from the University of Guyana. She is already at work promoting public awareness and use of Honoring the Future's three new climate education products: Let's Explore (a 360° virtual reality film), Nature SmART Kids (to introduce young learners to nature), and a Climate Art Mosaic (to enable middle and high school students to add their voices to our national climate debate).
"This internship is a great opportunity for me to showcase and strengthen the skills I developed over the years as a student, and allows me to gain valuable experience in a field I am very much passionate about (Climate Change)," said Govinda. "So far, I am learning about venues in the arts to promote awareness of climate change in both adults and children."
Honoring the Future Director Fran Dubrowski explained the internship aims to offer students the satisfaction of being part of a creative team and experience that can be used in multiple fields, such as marketing, communications, grassroots organizing, public relations, outreach, environment, and sustainability.
The partnership with Honoring the Future is one of the first in LaGuardia Community College Foundation's newly launched Honors Internship Program, which seeks to level the playing field for LaGuardia's student body – among the most diverse in the country. Every year over 45,000 students from more than 145 countries study at the college; many are bilingual — LaGuardia's associate degree-seeking students speak 98 different languages. The college is located in Queens, New York — one of the most diverse counties in the US. Many students come from very low-income families — nearly 70 percent have family incomes of less than $25,000/yr — and are eager to make better lives for themselves and their families through higher education.
"Opportunities that connect our mostly low-income and otherwise disadvantaged students with paid internships that support their career exploration, provide practical work experience, and networking opportunities support our college's mission of graduating our diverse student population to become critical thinkers," said Dr. Mellow. "Honoring the Future is an especially relevant partner for our college, as preparing socially responsible citizens is another key part of our mission. And making younger generations aware of environmental concerns and what they can do to help safeguard our planet is well-aligned with this goal."