The Arctic explorers of old kept spirits high and fear at bay by engaging in theater, music, poetry, and self-made entertainment. Their shared art, humor, and camaraderie bolstered the teamwork and grit needed to persevere against brutal cold, bleak isolation, and ever-present danger.
A now-melting Arctic landscape poses a different, more ominous test with far-reaching implications for our planet and its residents. Jane Marsching subtly invites us to take note of, and learn from, the successful survival strategy of nineteenth century explorers. Can we, like they, find inspiration in art and use that energy to muster courage, hope, and collective determination to surmount our climate challenge?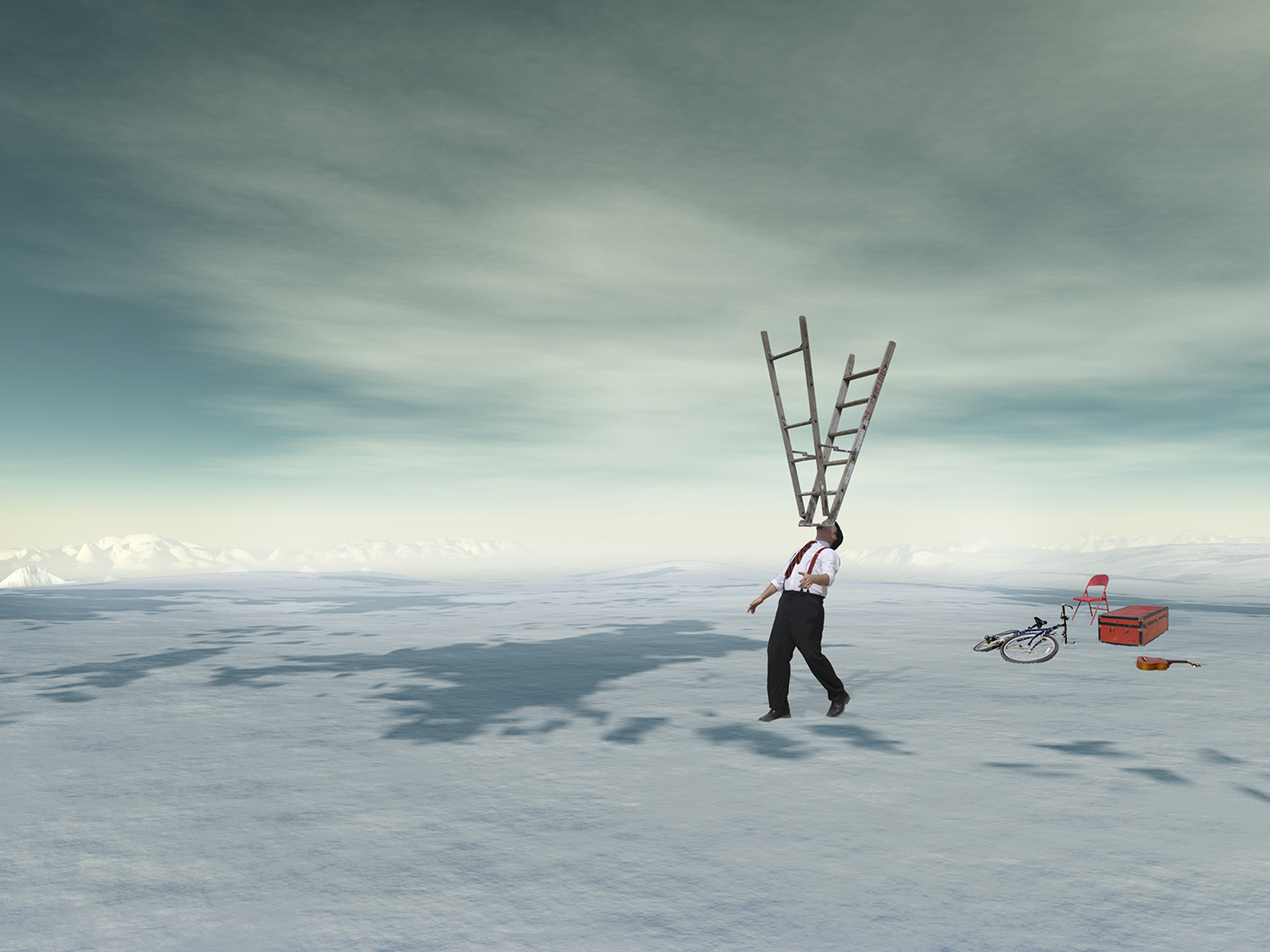 Artist Statement:
I am not a scientist and would never presume to duplicate scientific research or findings. What I can do is connect those findings to things that matter to us in our daily lives. I combined high-end visualizations of glacial data with photographs re-enacting a practice of nineteenth-century explorers to stage the popular theater of the time on the ice in the total darkness of the long Arctic winter. I saw this practice of using theater in the face of extreme physical stress and the likelihood of imminent death as harnessing the power of wonder and the imagination to fight despair, apathy, and cynicism in desperate times.
I hope to help people understand environmental crises better, but even more, awaken in people a desire to make changes.
It's easy to think of the climate crisis as happening somewhere else or at some vague future time. My work helped me to see how art and culture provide a portal for people to understand, care about, and act around climate data. As things progressed, I began to realize we need to see how our backyards are changing – significantly, and how we are all parts of an interconnected ecosystem. So after years in the Arctic, I now focus more on local ecologies.
Artist's website: http://www.janemarsching.com