An Honoring the Future Climate Art & Action program took place at the Hylton Performing Arts Center at George Mason University, Mansassas, VA on Sept. 8, 2016.  The program complemented a similarly titled exhibition, which opened at the Center on Aug. 28, 2016 and will remain on display until October 2, 2016.
The exhibition, which is free and open to the public, showcases sculptural objects and photographs of the work of 13 pioneering artists whose work addresses climate change.  Photographs include images of Maya Lin's Silver Hudson sculpture and the Chesapeake Bay Foundation's innovative, energy efficient Brock Environmental Center in Virginia Beach.  Sculptural objects include Peter Handler's Canaries in the Coal Mine, a series of works depicting impacts of climate change, from melting Arctic ice to thawing permafrost, vanishing species, dying coral reefs, and raging forest fires.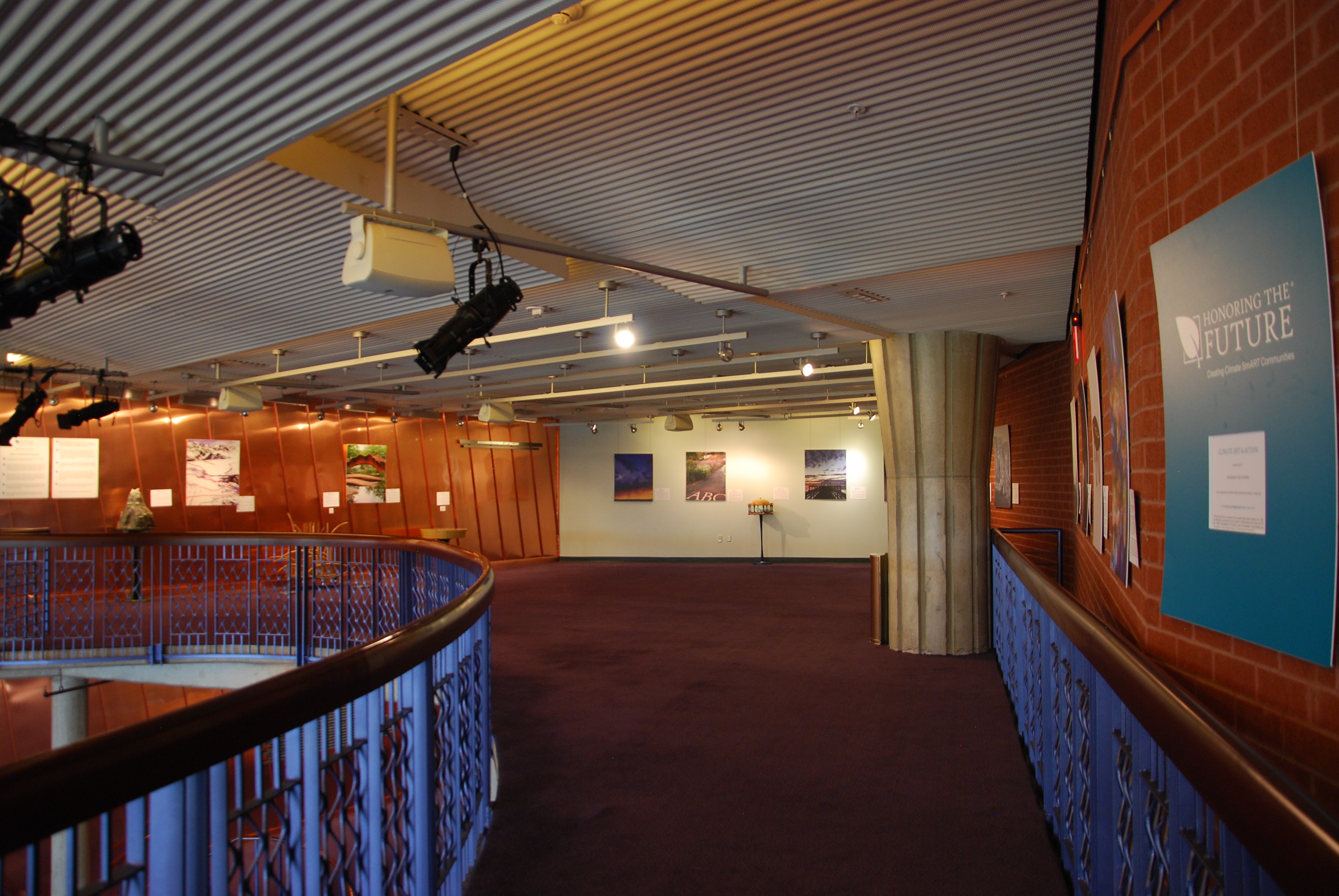 The panel program featured two speakers:
Fran Dubrowski, Director of Honoring the Future, and
Changwoo Ahn, Professor of Environmental Science and Policy and Founding Director of George Mason University's EcoScience + Art initiative.
Dubrowski put the exhibition in context by discussing the many ways contemporary artists address climate change in their work.  She challenged universities to address climate change too, in part by setting appropriate environmental education goals "for all students, not just those in environmental studies programs."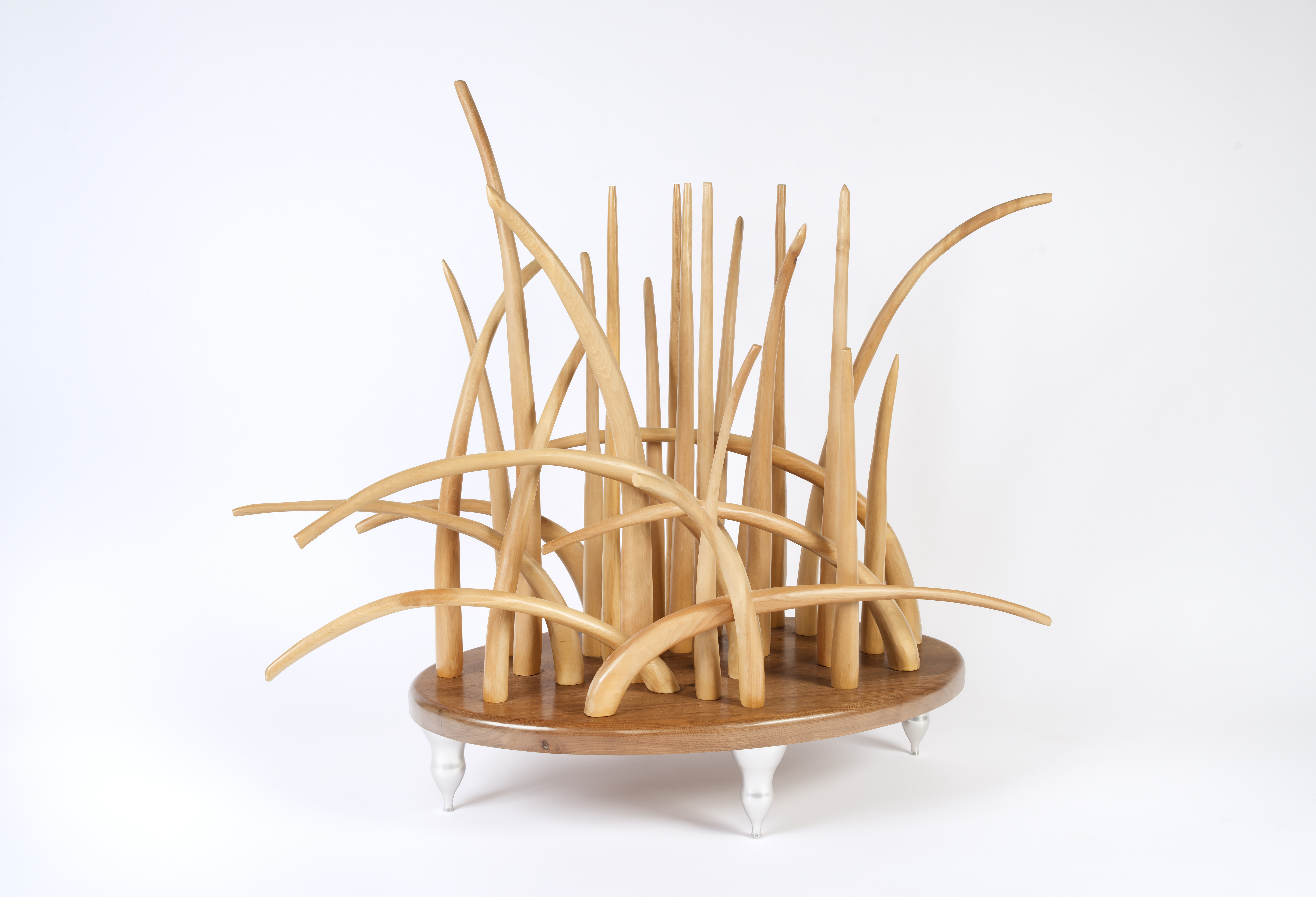 Ahn described the interdisciplinary EcoScience + Art initiative, which brings together individuals from science, engineering, art, and design to solve ecosystem challenges. Lamenting the paucity of undergraduate interdisciplinary courses, Ahn stressed the "transformative value of sharing knowledge, problem-solving approaches, and research tools across disciplines." He illustrated by reporting on his "Rain Project," a year-long initiative which enabled students from different majors to co-design and build a floating wetlands on campus.  The project created a unifying community service opportunity on a heavily commuter-oriented campus, raised awareness of stormwater management options, and gathered data on how wetlands can improve water quality while providing biologically diverse habitats.
The panel program and exhibition were made possible by generous support from Lifelong Learning Institute-Manassas, a non-profit organization of adults age 50 and over who pursue enriching cultural and educational experiences through courses, travel, discussions, and social interaction with peers.
The Hylton Performing Arts Center is located at 10960 George Mason Circle, Manassas, VA 20110.  For more information, see: http://www.hyltoncenter.org/calendar/872/.