Sustainable art garners multiple awards.
A Massachusetts ceramic artist, Paula Shalan, won the Honoring the Future® Sustainability Award at last night's opening of the prestigious 2016 Smithsonian Craft Show in Washington, DC. The national award, which comes with a $1,000 prize, recognizes an artist whose work educates the public about climate change or inspires or models a sustainable response to climate change.
Shalan aims to "reflect the precious beauty of our varied parks, inspire others, and honor our earth" through her ceramics. She draws inspiration from nature, particularly time spent as an Artist-in-Residence in Acadia National Park, Maine.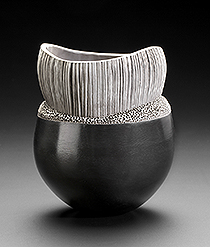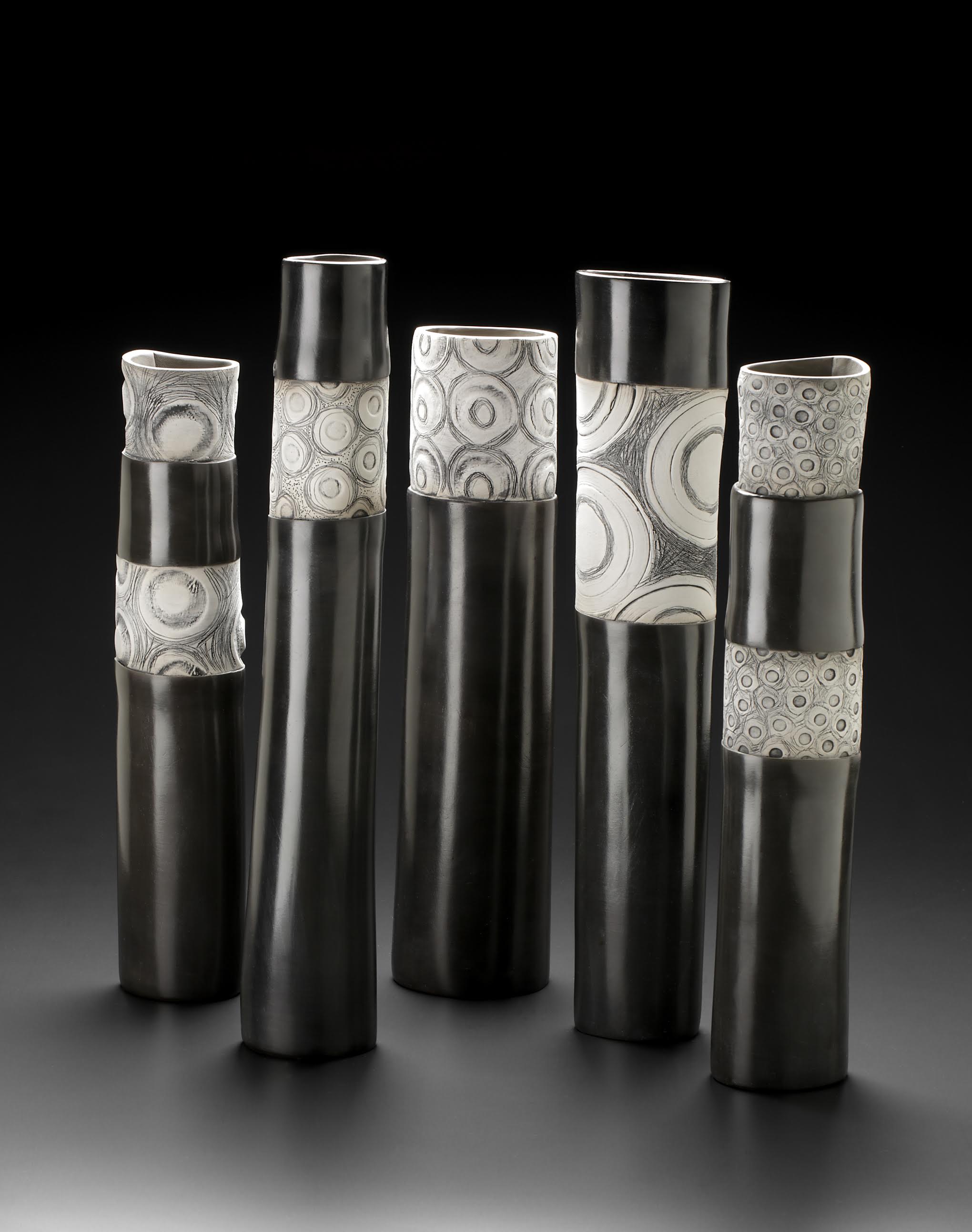 Paula Shalan – recycled fuel firing
To produce sustainably, Shalan uses local clay, minimizing emissions that would occur from transporting raw materials long distances. Her pots are hand coiled and pit-fired, using some of ceramic's oldest known techniques. Her pit is powered with recycled fuel to "respect our earth's limited resources."
Jane Milosch, who directs Smithsonian multi-disciplinary research in history, art, and culture and who formerly served as the Smithsonian Art Museum Renwick Gallery's chief curator, judged the award, filling in for Lloyd Herman, who had been scheduled to judge but was unable to attend. Milosch noted both the technical sophistication of Shalan's pit-firing technique and the beauty of the final product. "I could see the forest in your work," she told Shalan.
Eighteen artists from 11 states vied for the award; several besides Shalan earned recognition. Husband-wife team Wence and Sandra Martinez won the Silver Award for overall excellence. Wence, a master tribal weaver, and Sandra, a biomorphic painter, have collaborated for nearly 30 years on tapestries for the wall or floor. They rely heavily on natural, plant-based dyes or undyed wool and primitive imagery meant to evoke ancestral wisdom and the need for stewardship.
Claire Kelly won "Excellence in Glass" for sculptures which "describe the fragility of our world and the need for conservation." Dianne Nordt won "First Time Exhibitor Award" for hand-woven, hand-hemmed blankets of hand-dyed and naturally colored wool from sheep she raises.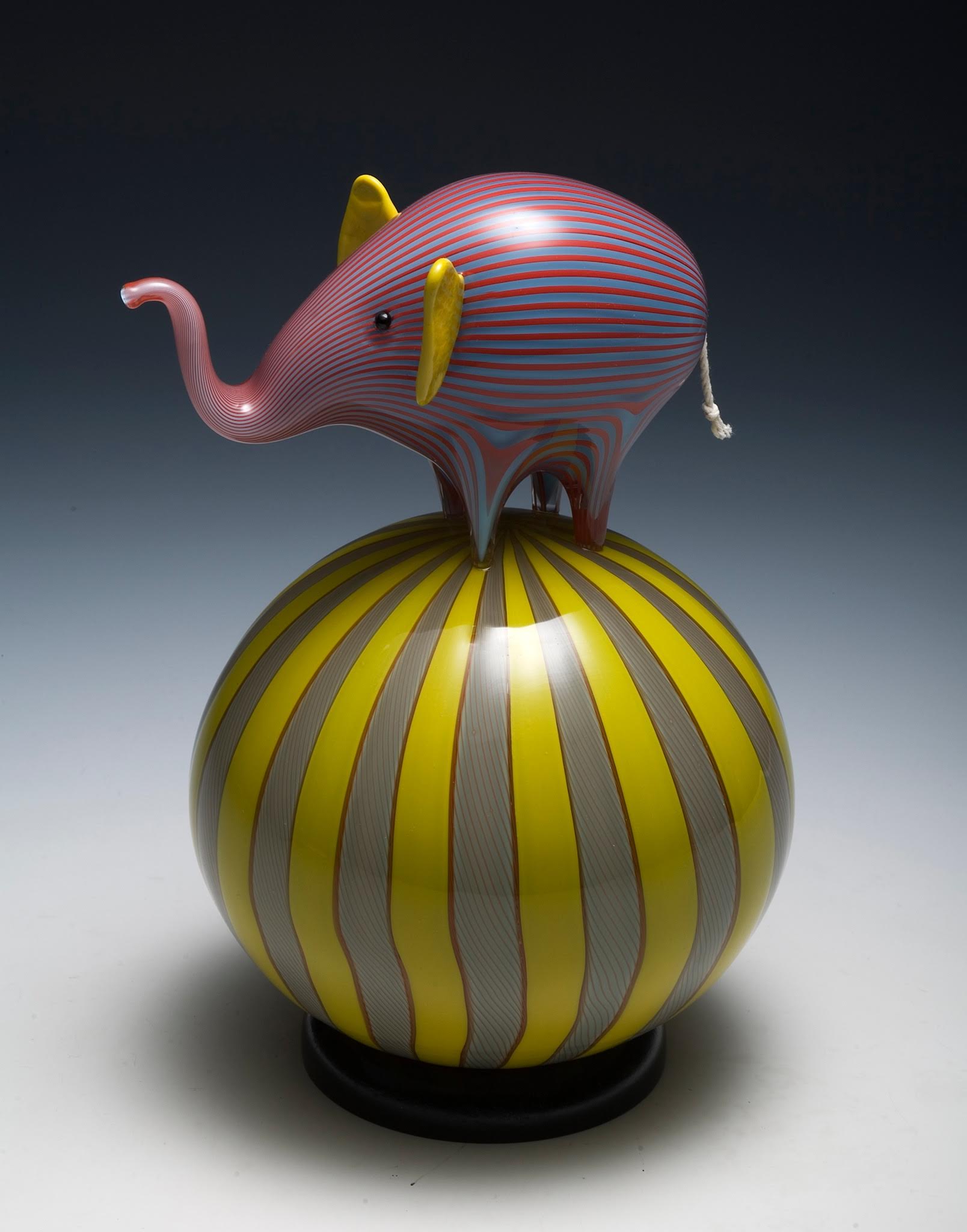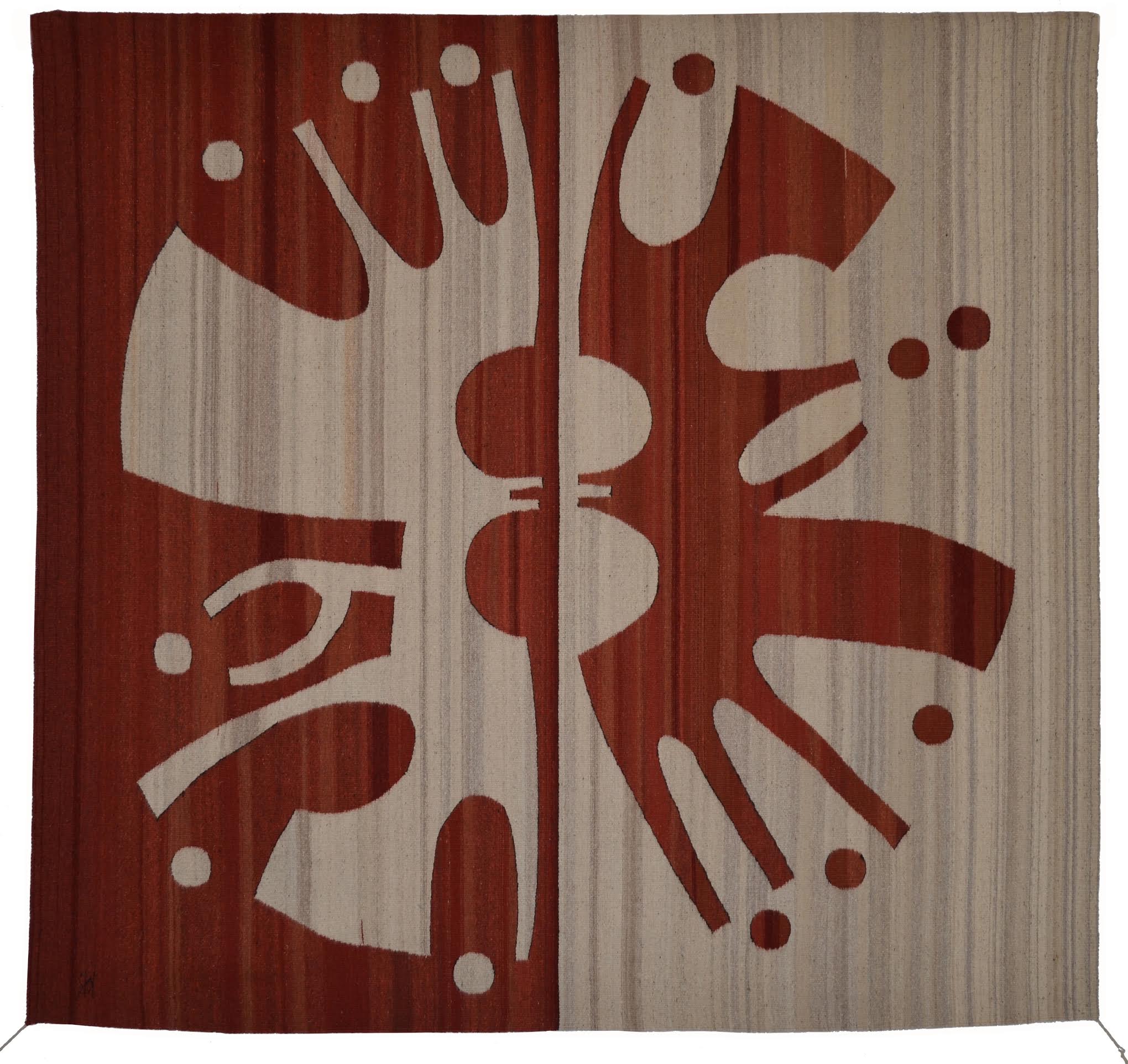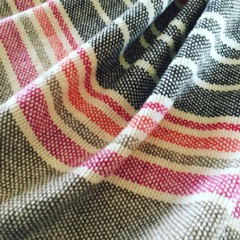 From left to right, Claire Kelly (glass), Wence and Sandra Martinez (tapestry), and Dianne Nordt (blankets)
The work of all 18 artists applying for the sustainability award remains on view at the show at the National Building Museum in Washington, DC through April 24, 2016. Each has posted an "Ask Me About Sustainability" sign in their exhibition booth, explaining how their art addresses sustainability. The signs are intended to spark conversations about sustainability with the show's estimated 6,500 visitors. "We hope these beautiful artworks – and the conversations they initiate – will inspire viewers to be creative about addressing climate change in their own lives," said Honoring the Future Director Fran Dubrowski.
The Sustainability Award is the result of a partnership between Honoring the Future and the Smithsonian Women's Committee, a volunteer grant making organization dedicated to advancing the Smithsonian's mission to increase and diffuse knowledge. The Smithsonian Women's Committee produces the Smithsonian Craft Show to generate funds for grants to support education, outreach and research at the Smithsonian's 19 museums and galleries, nine research facilities, 20 libraries, and the National Zoo.